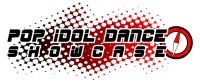 The Pop Idol Dance Showcase - or PIDS for short - is a dance recital made up entirely of Asian Pop Music! This event utilises Discord to connect you with other con-goers looking to have fun and perform dance covers of popular Asian pop songs, so it doesn't matter whether you know anyone in PIDS already or not.

The Anime North Fashion Show is a prominent event at the convention where attendees are given a chance to see popular styles from Japan. For only a few hours, you will see a diverse number of styles and designer all in the same place! It's not to be missed!
The Anime North Masquerade is a staged costume showcase and competition that is a great opportunity to show off that extra-special costume you've been working on. This showcase/competition is open to audiance viewing.