BotBrawl Tournament
Robot builders across Canada and the US will pit their custom built machines against on another in full on combat.
Using saws, hammers and everything in between to dismember and defeat their opponents in our specially built bullet proof arena. Larger machines will compete in a test of strength in our sumo arena where 150lb titans will clash.
BotBrawl is an open competition where anyone can build a robot and compete to see if their design will reign supreme.
Brought to you by
BotBrawl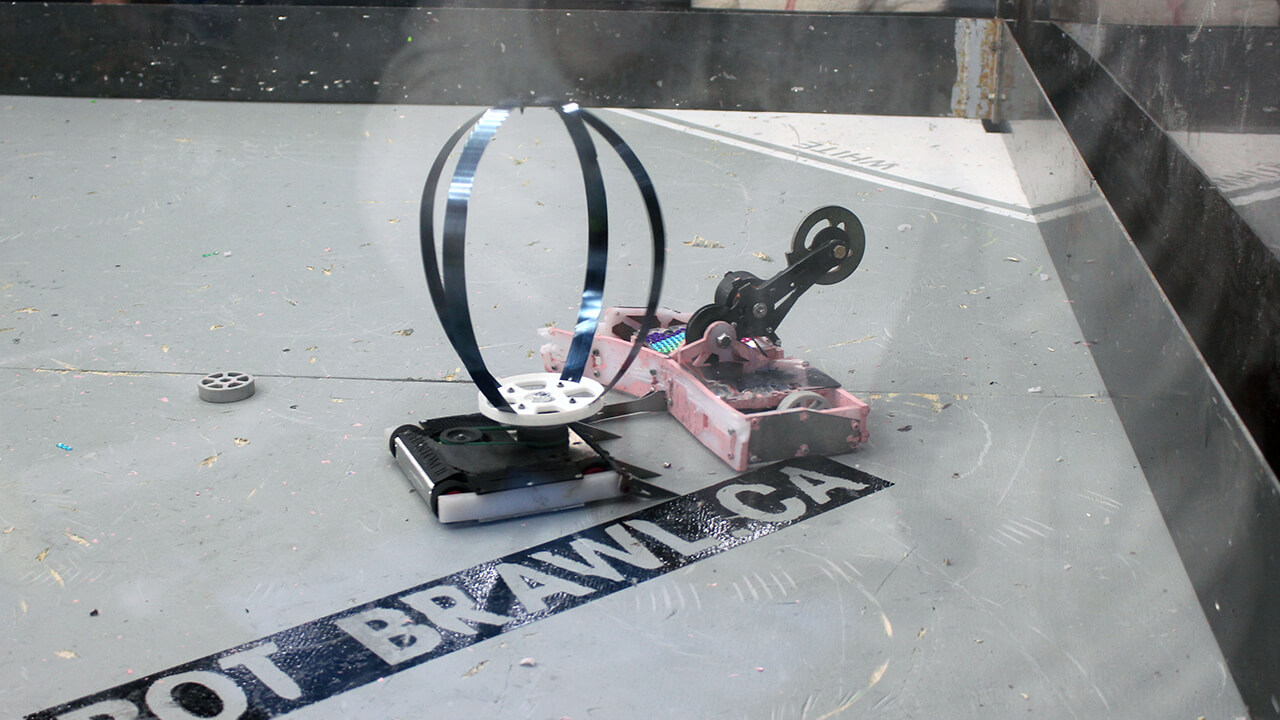 Friday, May 26
5:00pm Teams arrive for setup. Registration and Safety checks
10:00pm Anime North closed for the day
Saturday, May 27
10:00am Teams arrive. Registration and Safety checks
10:30am Safety checks complete. Driver's meeting, then fights begin
12:00pm Lunch break
12:00-1:00pm Quiet Period (sumo only)
2:00pm Fights resume!
7:30pm Fights end for the day
Sunday, August 28
10:00am Teams arrive
10:30am Quick driver's meeting
10:45am Fights begin!
4:30pm Fights end. Awards and teardown