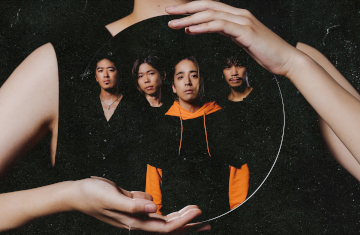 Survive Said The Prophet
Rock Band
Survive Said The Prophet (SSTP) formed in Tokyo, Japan in 2011. They are an international rock band with members who possess solid skills, musicianship, and unique personalities, led by the overwhelming singing ability and charisma of Yosh, a bilingual vocalist who speaks native English. Their outstanding musicality is based on the wide background not limited to rock but also pop, electro, hip hop, and R&B to place their activities in various fields using its diversity as a weapon that doesn't fit in the frame of an existing scene and continues to evolve every day. Made their major debut with Sony Music in 2018. They've released 6 albums and 1 best of album.
With years of domestic tours, they've also performed at major rock festivals throughout Japan, KNOTFES, SUMMER SONIC, METROCK, WARPED TOUR, ROCKIN JAPAN, SATANIC CARNIVAL etc. They've also shared stages with INCUBUS, PARAMORE, HOOBASTANK, The Used, Story Of The Year, AS IT IS and more. In 2021 vocal Yosh joined the "FINAL FANTASY VII REMAKE Orchestra World Tour" in LA where he was the featured vocal for the theme song "Hollow."
Survive Said The Prophet will be preforming for the first time in Canada at Anime North 2023. The concert is scheduled for Saturday May 27, 2023. Check the convention schedule for the location and time. This performance has been organized in association with J-rock North Promotions Inc. and SONY MUSIC ENTERTAINMENT INC.
Anime tie-ins
"NE:ONE" Anime movie "CODE GEASS: Lelouch of the Rebellion III -Glorification"
"found & lost" TV anime "Banana Fish" 1st season opening theme
"RED" TV anime "Banana Fish" 2nd season opening theme
"MUKANJYO" TV anime "Vinland Saga" 1st season opening theme
"Papersky" TV anime "TOKYO TWENTY FOURTH WARD" opening theme
"Find You" TV anime "TOKYO TWENTY FOURTH WARD" soundtrack song