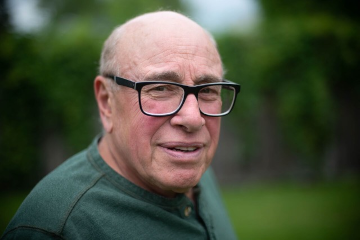 Guest Name
Voice Actor
John Stocker has been a recognized force in the acting industry for over 5 decades. He began his career as an on-camera performer, working with the likes of John Candy, Dan Ackroyd, Rick Moranis, Gilda Radner, Eugene Levy, Martin Short and William Shatner, before settling solely, but comfortably, into the off-camera world, where he has voiced many thousands of commercials and hundreds of animated characters. A lot of you will recognize some of his classic roles – 'Beastly' in Care Bears, 'Longarm' in COPS, 'Toad' in Super Mario Brothers, the 'Stay-Puft Marshmallow Man' in The Real Ghostbusters, 'Newton Gimmick' in Teddy Ruxpin, 'Creed' in X-Men, 'Basil' in Babar, 'Bugsy' in Dog City, 'Ultron' in The Avengers and 'Mr. Owl' in Franklin amongst countless others. Currently he has a recurring role as 'Leo' in Go Dog Go and is a regular, 'Bill Belisle', in the soon to be released Red Ketchup an adult project from Sphere Animation.

Over the years, John diversified his career to include voice casting, voice coaching (both commercial & animation), demo production, and the discipline that keeps him busiest, voice directing. He's been at the helm for dozens of productions, including 'Totally Spies', 'Caillou', 'Fugget About It', 'Redakai', 'Mike the Knight', 'Martin Mystery', 'Beyblade', 'Medabots', 'Ella the Elephant', 'The Magic Hockey Skates', 'Rob the Robot' and of course, the one that started his voice directing career, the original English language dub of 'Sailor Moon'.

John lives rurally an hour north-east of Toronto with his wife Tara where he indulges in his other passion, landscape gardening.
He has 3 children - J.J., Myles and Bailey.